I started my photography classes last Tuesday at the University of Utah.
My homework assignment for the last week was all based on Shutter Priority.
There were three parts to the assignment: Freeze moving object, Panning, and Long Exposure.

For the first part, freeze moving object, I went to the park with my sister-in-law and my friend Stephanie. Here's Abby chasing after a bubble.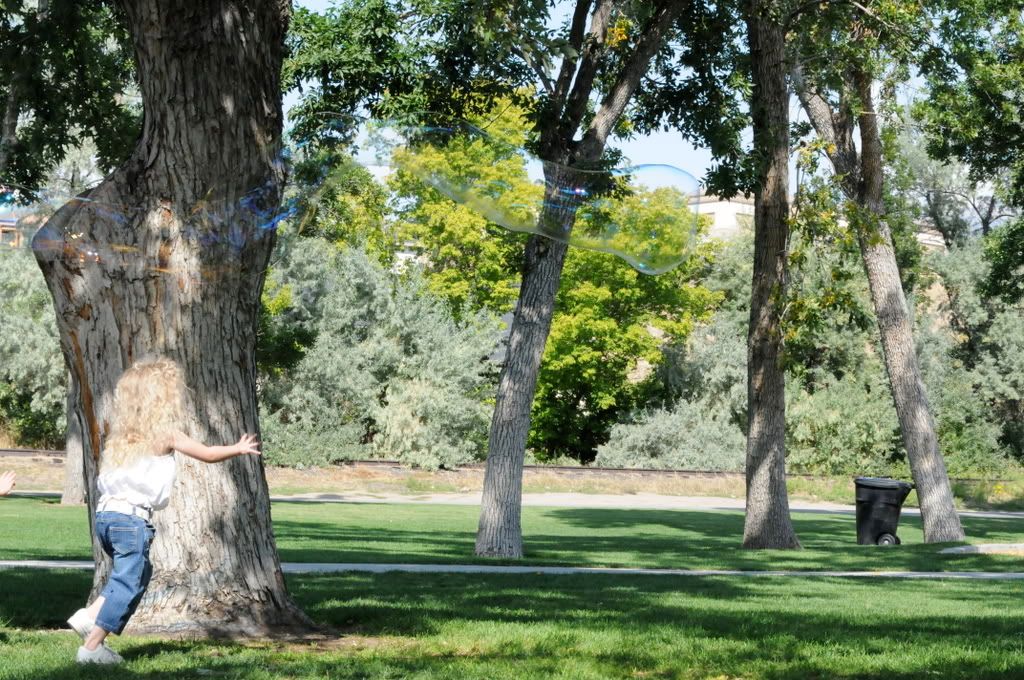 This would have been the greatest shot ever if I hadn't had my ISO set way to high. It is what made this picture so grainy. I am so bummed!
For the next two parts of the assignment, we went to Las Vegas. What better place to get lights in motion shots than Vegas!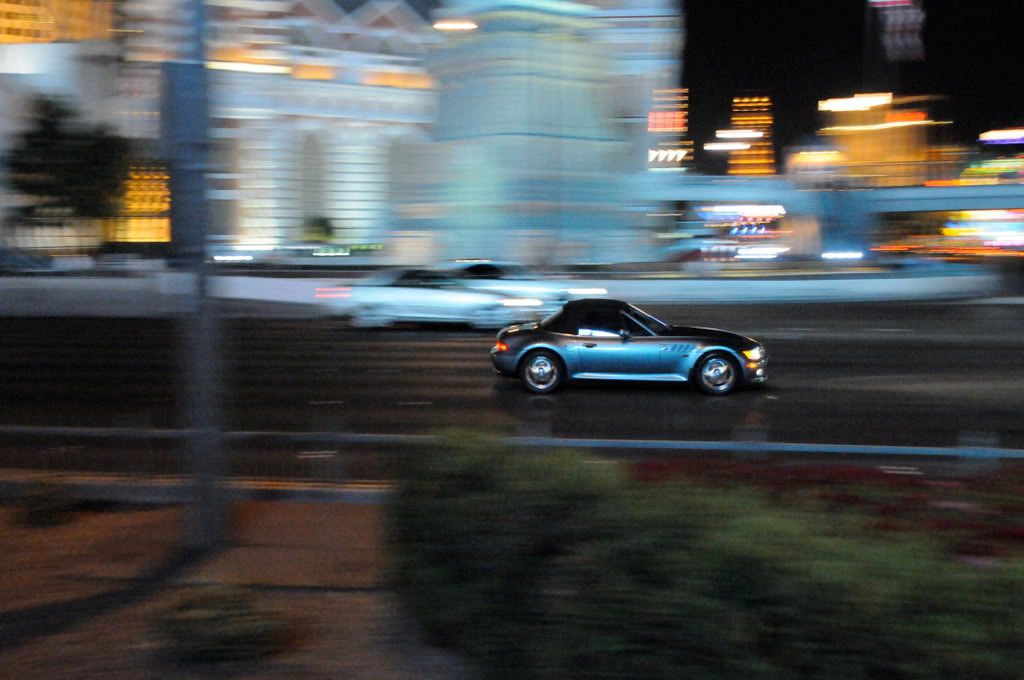 Panning: When you get a moving object in focus and blur background to show motion. I think it was luck that I got this shot with a BMW Z3 in it!